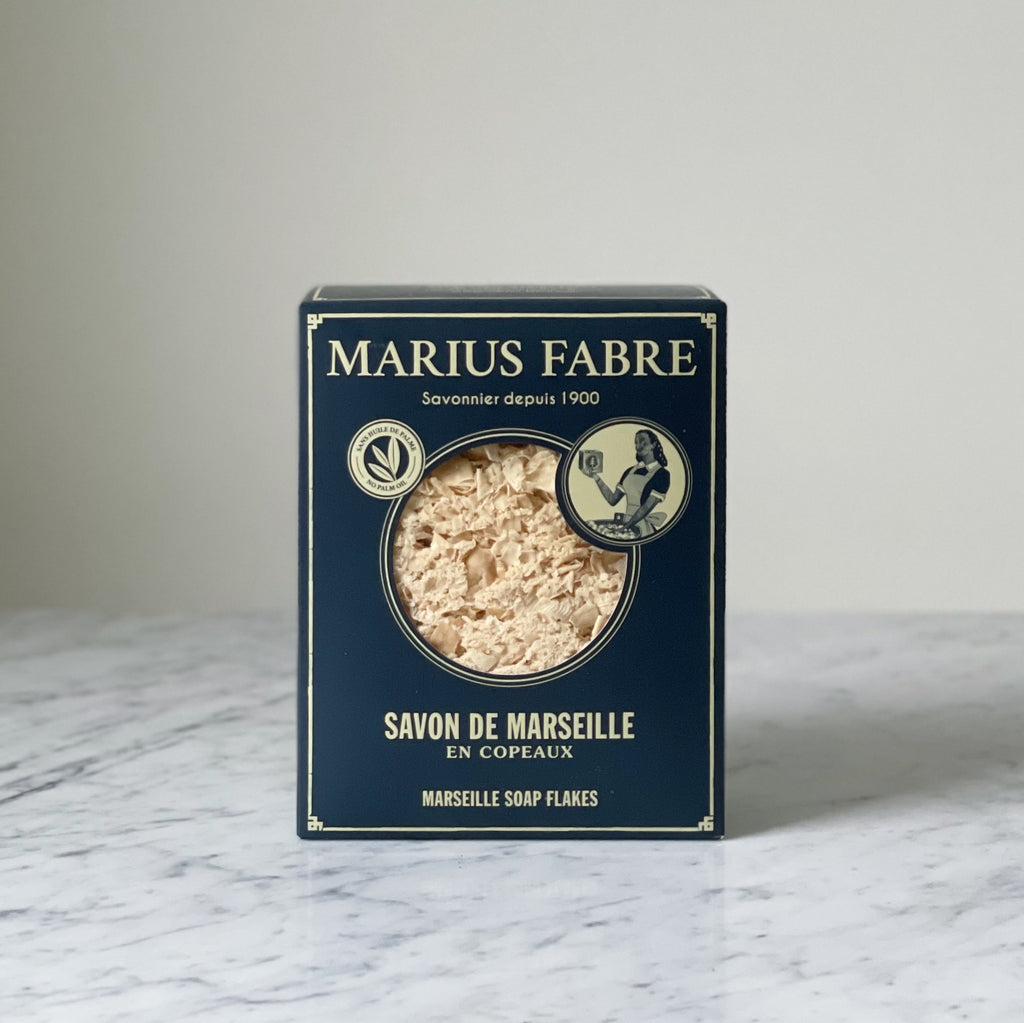 Sensitive Laundry Savon de Marseille Soap Flakes
Sensitive Laundry Savon de Marseille Soap Flakes
description
Guaranteed fragrance free and with no additives, our Marseille soap flakes are recommended for a gentle and efficient wash of all textiles, in particular fragile items (baby clothes, wool, silk, lace etc.). They are also biodegradable and phosphate free.
Handwash
Dilute 1/4 cup of Marseille soap flakes in 4 cups of very hot water. Shake well and then lengthen with 1 liter of extra hot water. Use cold water for wool.
Machine Wash
Dilute 1/4 cup of flakes in 4 cups of very hot water, shake well and then lengthen with ½ liter of extra hot water, and then pour 3.38 oz of the mix into the detergent department of your washing machine or into a dosing ball placed directly in the drum. Check the machine's user's manual. Do not exceed the indicated dose to avoid overabundant foam/lather.
Helpful Hints
Recommended for delicate clothing, baby linen, woollens, as well as for people suffering from skin irritations.
If your water is hard, add a cupful of white vinegar in the fabric conditioner compartment at regular intervals.
For a scented fragrance, add a few drops of essential oil to your washing liquid (e.g. lavender, tea-tree or citrus).
For a whiter than white effect, add a tablespoon of bicarbonate of soda or a small handful of soda crystals 
100% vegetable oils (Oleic sunflower oil, coconut oil)

Free from artificial colourings, fragrance and preservatives 

Without chemical additives

Without palm oil
Vendor | Marius Fabre - Since 1900 and four generations in Salon-de-Provence, the Marius Fabre soap factory has been perpetuating the Marseille soap tradition. Today, very few soap manufacturers use cauldrons in their production and even fewer are capable of following the cooking process to its ultimate stages, which includes its actual tasting in order to verify its done to perfection. At Marius Fabre, these methods are still in full practice and soap-making has remained an art.