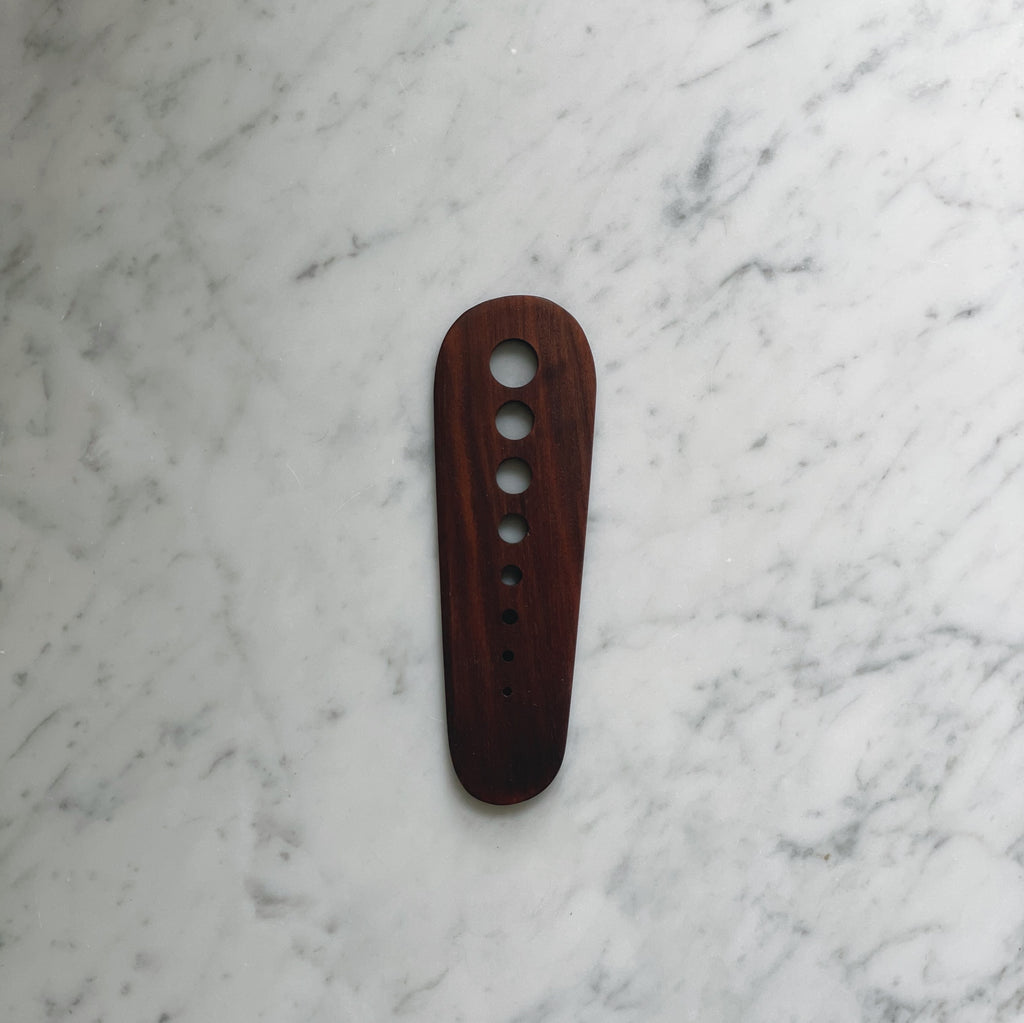 Walnut Herb Stripper
Walnut Herb Stripper
description
Primitive style hand made wooden herb stripper. There are varying size holes depending on your portion and type of herb. This handy tool helps ease the tediousness of hand plucking herbs from stems.
Dimensions | 6.5" x 2"
Materials | Walnut
Care | Handwash with a mild soap if needed, occasionally oil with a wood oil.