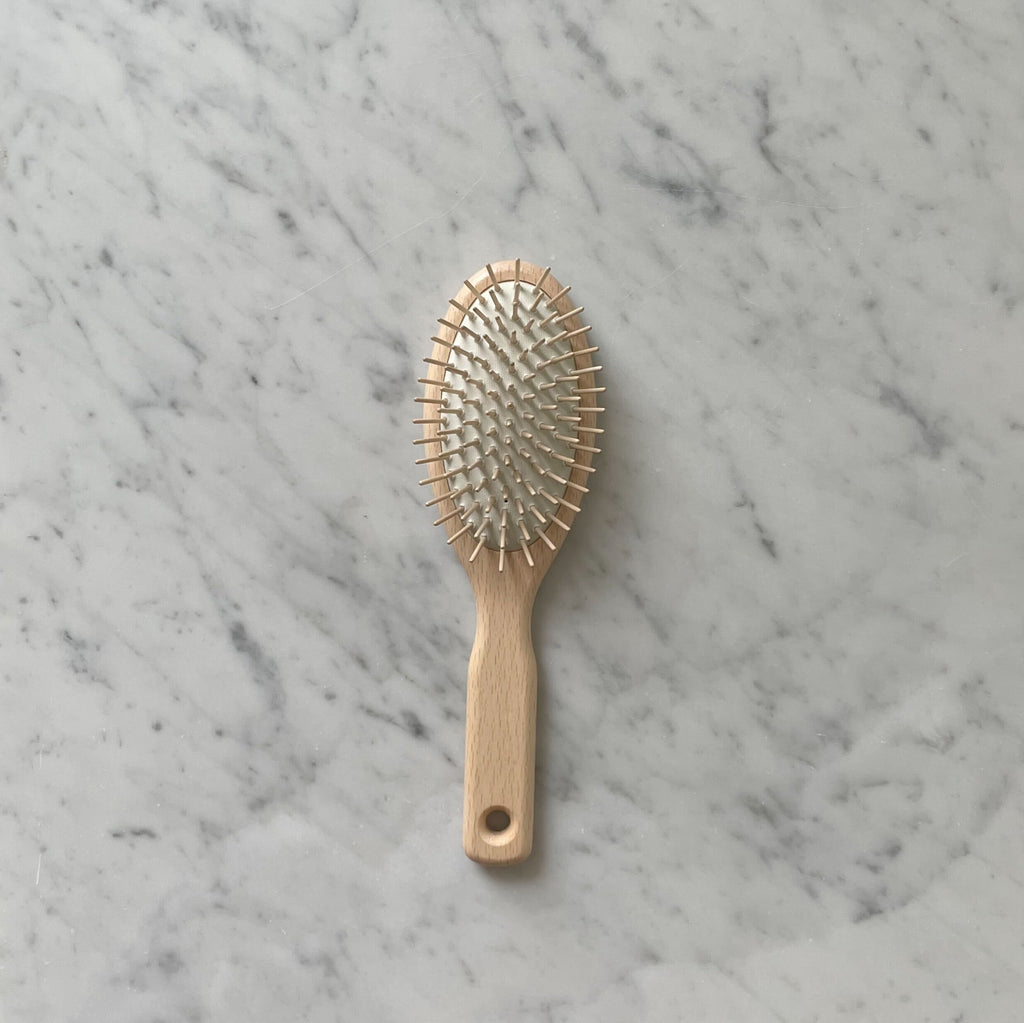 Wooden Cushion Hair Brush
Wooden Cushion Hair Brush
description
A good brush is an investment. This handcrafted waxed beech wood cushion hair brush features round maple wood pins that gently massage the scalp whilst protecting hair follicles.

Materials | Beechwood and Maple
Dimensions | 8.5 inches in length 
Care | Please remember that this is a natural wood and when exposed to water or humidity it may age. That may include black stains which may be attributed to mold.
Made in Germany