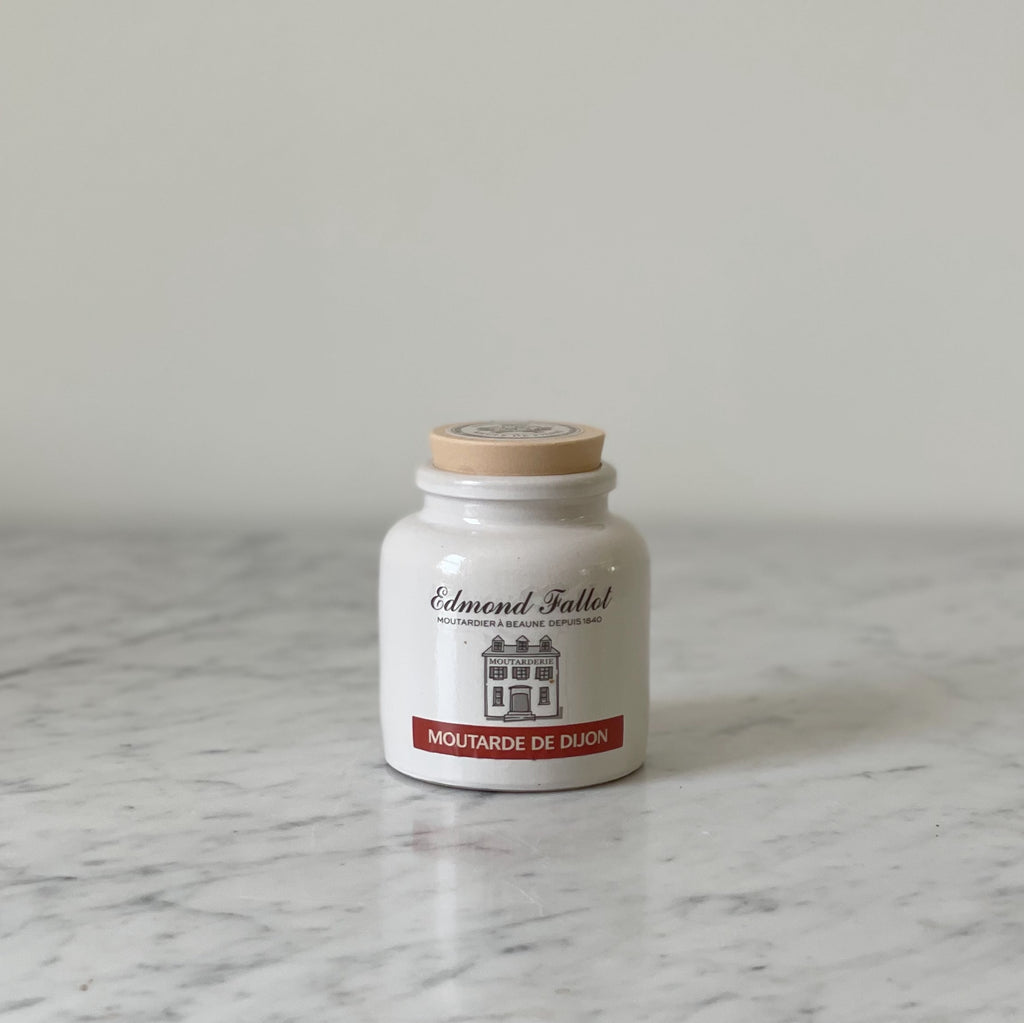 Dijon Mustard Stoneware Jar
Dijon Mustard Stoneware Jar
description
A French classic! This special mustard is full of flavor with just the right amount of spice. This classic is beautiful as a main ingredient or accompaniment to any meal. 
250g Ingredients: Water, Mustard Seeds, Vinegar, Salt, antioxidant: Potassium Metabisulphite, acid: Citric Acid, Spice.
Fallot Mustard has been an independent, family-owned Burgundy company since 1840. While it has outstanding production facilities, it has also continuously maintained the expertise of the artisan mustard maker, ensuring both high quality flavor and consistent results. Fallot is the last remaining independent mustard mill in Burgundy. The distinct quality and flavor of this specialty mustard is due to the traditional grinding of the mustard seeds with sliex grindstones and strictest attention to detail. Fallot Mustards are like no other.